Welcome, Worship and the Word
Good Shepherd Lutheran Church is blessed with having an excellent facility, a prime location, a beautiful sanctuary, easily accessible and functional spaces - almost all of which is used almost every day of the week - and expansive grounds.
Some of the best features of our building and grounds hint at the reasons our church is now here. Good Shepherd came to North Mankato with the goal of reaching out to this area with God's word.
It is important for us now to maintain and improve what God has entrusted to us for its intended purpose, welcoming all to worship and God's word.

---
Why a Capital Campaign Now?
A capital campaign at the end of the 1990s, enabled us to build in North Mankato, and another in 2005 enabled us to add the sanctuary. Now it is 2016. Those pledges have long since expired, members have grown up and others have joined, a sizable mortgage remains, and new projects are needed, partly because our facility is no longer new. It is time again to prayerfully consider what special gifts we can make in the next 3 to 5 years to maintain and improve our facility for welcoming all to worship and God's word.
Our goal is to raise $200,000 over a 3 year period, a tithe of which would go to the capital campaign of our District's Camp Omega.


Dept Principal Reduction
The construction of our building in North Mankato in 1999 and our sanctuary in 2006 was financed through the Lutheran Church Extension Fund. We can save money on interest by paying down the principle on our 30 year mortgage which is now a little over $900,000.
Reducing our principal by $100,000 would lower our total cost.
The amount pledged in this campaign is not meant to be the total amount contributed to building debt but the amount by which one intends to increase the contribution designated on offering envelopes for "building."
Parking Lot Repaving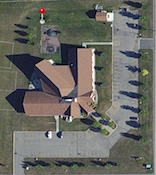 Curb appeal is important not just to home buyers but to church shoppers. Our parking lot is where guests get a very important first impression. Now repaving soon, at a cost of about $40,000, will save the cost of more expensive replacement if we defer this project. This will be a top priority for the use of funds raised.
Worship Recording Equipment
The internet and other media now gives access to a bigger world. To make our worship accessible to a bigger world, a special gift in memory of Pastor Victor Roth is providing computer equipment to enable us to digitally record our worship. Recordings made for shut-in members currently use outdated technology which is becoming harder to replace. Digital recording would allow us to upgrade to DVDs, web stream our services and put them on the local cable channel for all to see.
Upgrading this controller will cost about $1,000.
Sound System Upgrade
How much would you miss out on if you had a hard time hearing? Making it easier to understand the spoken word will effect worship attendance and membership as well as the quality of worship for those all who come. Part of the solution is replacing our speakers with those that direct the sound to where the people are in the pews. Another part of the solution would be additional sound absorbing material on the front of the balcony and on side walls.
This project is expected to cost about $10,000.
Entryway Drive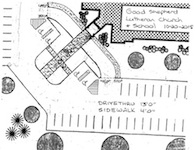 Wouldn't being dropped off at the door be nice for the elderly, guests, and others? There is now a desire by many to have such a drive up to the front door. This would be especially appreciated by older members and by passengers who could be dropped off before parking in the winter.
This could be done for a cost of about $10,000.
Camp Omega Adult and Family Retreat Center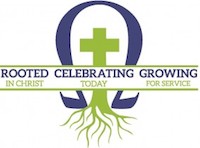 Our District's
Camp Omega
, nearby at rural Waterville, was co-founded by Victor Roth, a former pastor of Good Shepherd. It offers a full range of programs for children, youth and families. To better serve all those in our district, a retreat center has been designed which includes modern guest rooms for groups and others for retreats, training events, reunions and other gatherings throughout the year.
Our goal is that $20,000 would be contributed by Good Shepherd members toward this project, this would be a tithe of our overall $200,000 goal.
Pledges to
Camp Omega's Capital Campaign
will be made separately on a special form that will be forwarded to Camp Omega. These contributions are also to be sent directly to Camp Omega.
---
Brochure (PDFs)

Front
Page
1
Page
2
Page
3
Pamphlets (PDFs)
Front
Piece
1
Piece
2
Piece
3
Contribution Form
(PDF)