Worship
Sunday Service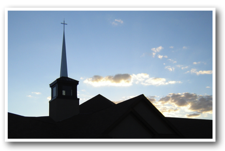 9:00am
Education Hour
10:15am
Directions
Readings for:
March 25, 2018

Palm Sunday
First Reading

Zechariah 9:9-12
Second Reading
Philippians 2:5-11
Gospel Reading
Mark 14:1 - 15:47
Liturgical Color
Purple
Lent Services
Palm Sunday - 9am, March 25th
Maundy Thursday - 7pm, March 29th
Good Friday - 7pm - March 30th
Easter Sunrise - 6:30am - April 1st
Easter - 9:00am - April 1st
Lent Devotions
Lectionary Summaries
lutherancalendar.org
Stewardship
Zechariah 9:9 – "Behold, your king is coming to you; righteous and having salvation is he, humble and mounted on a donkey, on a colt, the foal of a donkey." No king ever rode to war like this. But no king had ever come to wage battle by dying. In His Passion, our Lord Jesus gives everything He has and is; He does this to bring us from death to life and to make us His own people.
Life Message
"Moreover, when Christ, the Son of God, was to be conceived in His mother's womb and become incarnate, He certainly had to be already present in essence and in person in the Virgin's womb, and had to assume humanity there." Martin Luther (LW 37:62) - A Life Quote from Lutherans For Life
www.lutheransforlife.org
What About Life
Lutheran Resources
What About Marriage