Worship
Sunday Service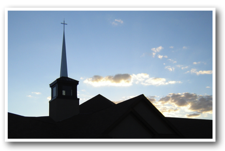 9:00am
Education Hour
10:15am
Directions
Readings for:
September 8, 2019

13th Sunday after Pentecost
First Reading

Deuteronomy 30:15-20
Second Reading
Philemon 1-21
Gospel Reading
Luke 14:25-35
Liturgical Color
Green
Lectionary Summaries
lutherancalendar.org
Stewardship
Luke 14:33 – "So therefore, any one of you who does not renounce all that he has cannot be my disciple." None of what we have is ours – it all belongs to God. That is the foundation of Christian stewardship. What we have been given is to be used for God's purposes according to our callings in home, Church, and society. As we learn to give generously in these callings, we renounce our ownership of our wealth. It's not ours; it's His. God owns; we manage for the furtherance of His goals.
Life Message
"We speak truth and show love in reflection of His own toward us. We respect and protect even the least among us because we have received the same favor freely from Him. We treat both our life and our neighbor's as privilege to us and treasure to God." Rev. Michael W. Salemink, executive director of Lutherans For Life – A Life Quote from Lutherans For Life - A Life Quote from Lutherans For Life
www.lutheransforlife.org
What About Life
Lutheran Resources
What About Marriage