Worship
Sunday Service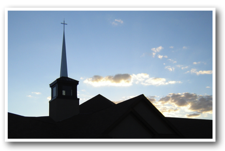 9:00am
Education Hour
10:15am
Directions
Readings for:
May 12, 2019

Fourth Sunday of Easter
First Reading

Acts 20:17-35
Second Reading
Revelation 7:9-17
Gospel Reading
John 10:22-30
Liturgical Color
White
Lectionary Summaries
lutherancalendar.org
Stewardship
John 10:27 – "My sheep hear my voice, and I know them, and they follow me." On their own, sheep are in great danger. They need a shepherd to guide them. The sheep know the Shepherd's voice, and we delight to go where He leads. Of course, the world, the devil, and our own sinful flesh want to pull us in another direction. Namely, they want to pull us in the direction of death. But following the Shepherd means life. So, no matter how difficult the path is that the Shepherd points out, let us follow Him!
Life Message
"[I]t does not say that the honoring, serving, and obeying one's parents is conditional or in response to their earning or deserving it. No, one is to love and cherish them as well as honor, serve, and obey them as if they were God Himself … The good news is that where we have obviously failed, Jesus did not. He not only honored His stepfather, Joseph, and his mother, Mary, but also His heavenly Father. He offers you His payment for your sin and a place in God's family, now and forever." Pastor Ricky Jacob, Jesus Our Savior Lutheran Church and Preschool, Winnebago - A Life Quote from Lutherans For Life
www.lutheransforlife.org
What About Life
Lutheran Resources
What About Marriage