Worship
Sunday Service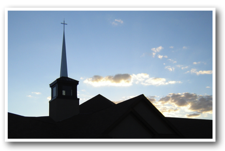 9:00am
Education Hour
10:15am
Directions

YouTube Streaming Channel - Divine Services

Coronavirus resources
Lent Devotions
Midweek Lent Services
March 3, 10, 17, 24 @ 6:30pm
Readings for:
February 28 2021

Second Sunday in Lent
First Reading

Genesis 32:22-32
Second Reading
1 Thessalonians 4:1-7
Gospel Reading
Matthew 15:21-28
Liturgical Color
Purple
Lectionary Summaries
lutherancalendar.org
Rev Vance and Linda Becker - Serving the Lord in Kenya
Stewardship
Matthew 15:27-28 – "She said, 'Yes, Lord, yet even the dogs eat the crumbs that fall from their masters' table.' Then Jesus answered her, 'O woman, great is your faith!' " Faith says "Yes" to all that the Lord gives us. The Canaanite woman trusted Jesus and so she knew there was a blessing for her in everything the Lord says – even when His words seemed difficult or harsh. We all need a faith like that!
Life Message
"Christians are to show no partiality whatsoever. My brother in Christ who happens to have more melanin than I have in the paper-thin upper level of our skin—while all the skin below the paper is the same—is not of a different race than I. So-called 'race' is not even skin deep! That's mere upper-skin coloring, not race. Varying levels of mere melanin indicate that we're all coffee beans—some are blonde roast, some are medium or dark or espresso roast, but we're all coffee, we're all colored people." James M. Kushiner, The Fellowship of St. James - A Life Quote from Lutherans For Life
www.lutheransforlife.org
What About Life
Lutheran Resources
What About Marriage