Worship
Sunday Service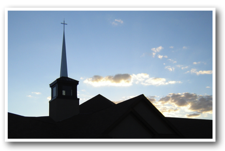 9:00am
Education Hour
10:15am
Directions
Readings for:
April 22, 2018

Fourth Sunday of Easter
First Reading

Acts 4:1-12
Second Reading
1 John 3:16-24
Gospel Reading
John 10:11-18
Liturgical Color
White
Lectionary Summaries
lutherancalendar.org
Stewardship
John 10:14 – "I am the good shepherd. I know my own and my own know me." What does it mean to know the Lord? It starts with being known by the Lord: He claims us as His own and calls us by name. Then, once we are His, we learn to know Him…and in knowing Him we learn to imitate Him. And that is how the Christian life of good works and generosity grows from the Lord's grace.
Life Message
"Having already swallowed death down along with humankind's guilt and buried it beneath His resurrection, Jesus Christ has no death left in Him and allows none near His own. Bravely and gratefully we keep sharing what He continues showing us, that all persons are worth it despite the cost and opposition, every one precious for His grace's sake and not dependent upon appearance or age or ability." Rev. Michael W. Salemink, executive director of Lutherans For Life - A Life Quote from Lutherans For Life
www.lutheransforlife.org
What About Life
Lutheran Resources
What About Marriage