Worship
Sunday Service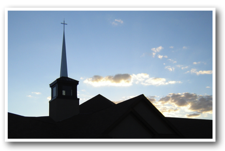 9:00am
Education Hour
10:15am
Directions
Readings for:
February 25, 2018

Second Sunday in Lent
First Reading

Genesis 17:1-7
Second Reading
Romans 5:1-11
Gospel Reading
Mark 8:27-38
Liturgical Color
Purple
Lent Services
Wednesdays @ 7pm - Feb. 28 - March 7, 14, 21 (Soup and Sandwich 5:30-6:30pm)
Maundy Thursday - 7pm, March 29th
Good Friday - 7pm - March 30
Lent Devotions
Lectionary Summaries
lutherancalendar.org
Stewardship
Mark 8:32 - "And he said this plainly. And Peter took him aside and began to rebuke him." Anytime we sin we are acting like Peter: thinking we know better than the Lord. But as Jesus says, such acts stem from Satan. So let us repent: let us trust our Lord Jesus and follow Him. For certainly He has earned our trust with His gracious sacrifice for us.
Life Message
"So when we see the embryo … in that petri dish—vulnerable, helpless, and destined for destruction—we are compelled to speak and defend and help. And not because it is the right thing to do or the moral thing to do, but because it is the Christ thing to do. Our God became incarnate as an embryo, giving value to all embryos." Rev. Dr. James I. Lamb, former executive director of Lutherans For Life - A Life Quote from Lutherans For Life
www.lutheransforlife.org
What About Life
Lutheran Resources
What About Marriage