Worship
Sunday Service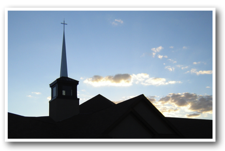 9:00am
Education Hour
10:15am
Directions
Readings for:
November 10, 2019

22nd Sunday after Pentecost
First Reading

Exodus 3:1-15
Second Reading
2 Thessalonians 2:1-8
Gospel Reading
Luke 20:27-40
Liturgical Color
Green
Lectionary Summaries
lutherancalendar.org
Rev Vance and Linda Becker - Serving the Lord in Kenya
Stewardship
Luke 20:38 – "Now he is not God of the dead, but of the living, for all live to him." We are people of the Resurrection. We know our future. And this knowledge colors all our actions in this world. Since we know we are destined to live in God's kingdom forever, what kind of lives ought we to live? Where should our priorities be?
Life Message
"In Christ, we are united as One Body, and as humans we are all of one race. Ethnicity should mean nothing for the Christian, and our parishes should demonstrate the truth of the ethnic diversity of the Kingdom of God. If we hold to racist beliefs, we only demonstrate how far we have distanced ourselves from the teachings of our Lord. Can a Christian be a racist? The answer is an emphatic NO!" Abbot Tryphon, Vashon Island, Washington - A Life Quote from Lutherans For Life
www.lutheransforlife.org
What About Life
Lutheran Resources
What About Marriage