Worship
Sunday Service
9:00am
Education Hour
10:15am
Directions
Advent Christmas Resources
What About Marriage

What About Life
---
Lutheran Resources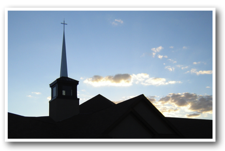 Readings for:

December 1, 2013
First Sunday in Advent

First Reading

Isaiah 2:1-5
Second Reading
Matthew 21:1-11
Gospel

Romans 13: 1-14
Liturgical Color
Blue

Lectionary Summaries
Stewardship
Colossians 1:18 "And he is the head of the body, the church." We are part of the Body of Christ; He is our Head. Where He goes, we follow. His thoughts direct our actions. This is how the people of God learn how to give, and why they give: Because Jesus gives, indeed He gives all He has.
Life Message
"As we move toward the joyous celebration of Christmas ... it might be good to remember that Jesus existed as a real little God-person known and loved by His heavenly Father nine months before He was actually born. Indeed, the miracle of the incarnation of our Lord did not happen in Bethlehem at His birth, but in Nazareth at His conception." Rev. Dr. James I. Lamb, executive director of Lutherans For Life – A "Life Quote" from Lutherans For Life –
www.lutheransforlife.org
Sunday School
Christmas Program Practice
---