Worship
Sunday Service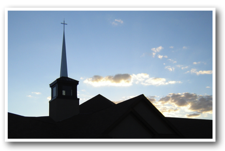 9:00am
Education Hour
10:15am
Directions
Readings for:
January 20, 2019

Second Sunday after the Epiphany
First Reading

Isaiah 62:1-5
Second Reading
1 Corinthians 12:1-11
Gospel Reading
John 2:1-11
Liturgical Color
Green
Lectionary Summaries
lutherancalendar.org
Stewardship
John 2:3 – "When the wine ran out, the mother of Jesus said to him, 'They have no wine.' " Behold the faith of Mary: she sees a problem and simply lays it before her Son and Lord, "They have no wine." She does not offer a proposed solution, she does not demand, she simply states her need and waits for the Lord's response. She trusts that the Lord is a giver, and she knows that He always provides. May such a faith be ours.
Life Message
"Sixty million unborn children have died as a result of the Supreme Court's Roe v. Wade and Doe v. Bolton decisions. However, through the right-to-life movement's determination to protect mothers and their children, we continue to see evidence that our efforts to educate America about the unborn child's humanity, and our efforts to enact protective pro-life legislation, are having a tremendous impact in moving our nation away from Roe's and Doe's deadly legacy." Carol Tobias, president of National Right to Life ––- A Life Quote from Lutherans For Life
www.lutheransforlife.org
What About Life
Lutheran Resources
What About Marriage