Worship
Sunday Service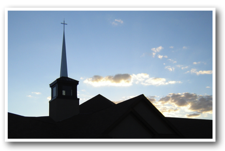 9:00am
Education Hour
10:15am
Directions
Readings for:
September 16, 2018

17th Sunday After Pentecost
First Reading

Isaiah 50:4-10
Second Reading
James 3:1-12
Gospel Reading
Mark 9:14-29
Liturgical Color
Green
Lectionary Summaries
lutherancalendar.org
Stewardship
Mark 9:24 – Immediately the father of the child cried out and said, "I believe; help my unbelief!" Haven't we often felt like this! And notice that Jesus does not throw the man out because of his weakness of faith: He still has pity, He still blesses the man as His Lord. But neither does Jesus leave people in weakness of faith. He blesses us and calls us to a deeper faith – as He did to the disciples in the boat on the storm tossed sea. How does our faith grow? By hearing the Word of God. What does our faith lead to as it grows? A godly life lived in thanksgiving to our Lord.
Life Message
"Oh, how the believer in Christ needs to remember that Christ lives within. This is no longer my life, it is Christ's. Yes, you live in the midst of a battle between the culture of death and the culture of life. Stand firm in Christ, where the abundant life has always been and always will be!" Rev. Lyndon Korhonen, president of the Association of Free Lutheran Congregations – - A Life Quote from Lutherans For Life
www.lutheransforlife.org
What About Life
Lutheran Resources
What About Marriage