Worship
Sunday Service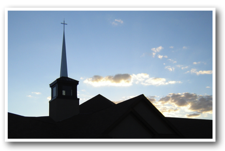 9:00am
Education Hour
10:15am
Directions

YouTube Streaming Channel - Divine Services





A Message from LCMS President Harrison Amid the Coronavirus Pandemic
More resources
Readings for:
November 29, 2020

First Sunday in Advent
First Reading

Isaiah 64:1-9
Second Reading
1 Corinthians 1:3-9
Gospel Reading
Mark 11:1-10
Liturgical Color
Blue
Lectionary Summaries
lutherancalendar.org
Rev Vance and Linda Becker - Serving the Lord in Kenya
Stewardship
1 Corinthians 1:9 – "God is faithful, by whom you were called into the fellowship of his Son, Jesus Christ our Lord." The faithfulness of God is our great comfort. He has made promises to us, and He will keep them. He is kind and loving toward us, and He will not break faith with us. This gives us the confidence to step out in faith, to leave fear behind. When it comes to following the Lord's commandments for our daily lives, we know His will is best for us because our God is faithful.
Life Message
"Christians engage in adopting not only because we desire to raise children but also—and above all—because the Most High desires their survival and salvation. We adopt because we have been so adopted. We adopt because little ones need homes. We adopt because we have homes and families to share. Life issues mean more than just political debates. Life issues involve more than just personal choices or someone else's problems. Life issues are always people and Gospel." Rev. Michael W. Salemink, Executive Director of Lutherans For Life - A Life Quote from Lutherans For Life
www.lutheransforlife.org
What About Life
Lutheran Resources
What About Marriage