Worship
Sunday Service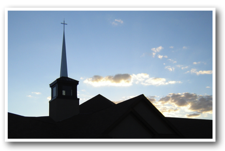 9:00am
Education Hour
10:15am
Directions

Streaming Service - September 20th






A Message from LCMS President Harrison Amid the Coronavirus Pandemic
More resources
Readings for:
September 30, 2020

16th Sunday of Pentecost
First Reading

Isaiah 55:6-9
Second Reading
Philippians 1:12-14
Gospel Reading
Matthew 20:1-16
Liturgical Color
Green
Lectionary Summaries
lutherancalendar.org
Rev Vance and Linda Becker - Serving the Lord in Kenya
Stewardship
Matthew 20:9 – "And when those hired about the eleventh hour came, each of them received a denarius." Behold the generosity of God! He gives out of His grace, not what we deserve to receive. Living a godly life means living in imitation of God, and His generosity is surely one of the foundations of God's being.
Life Message
"The Adoption Creed: 'Not flesh of my flesh, nor bone of my bone, but still miraculously my own; never forget for a single minute, you didn't grow under my heart, but in it.'" - A Life Quote from Lutherans For Life
www.lutheransforlife.org
What About Life
Lutheran Resources
What About Marriage