Worship
Sunday Service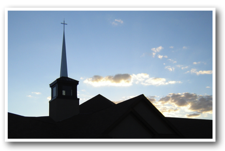 9:00am
Education Hour
10:15am
Directions
Readings for:
June 10, 2018

Third Sunday After Pentecost
First Reading

Genesis 3:8-15
Second Reading
2 Corinthians 4:13-5:1
Gospel Reading
Mark 3:20-35
Liturgical Color
Green
Lectionary Summaries
lutherancalendar.org
Stewardship
Mark 3:35 – "Whoever does the will of God, he is my brother and sister and mother." Doing the will of God starts with trusting in His Son Jesus Christ. Once we have faith in Him and have been reborn as new creatures through Holy Baptism, we strive to grow in this faith and in a life that agrees with our faith. Growing in generosity, in kindness, and in love across our callings in the home, in church, and in society is growing into the family of God: for all who do His will are his brothers, and sisters, and mothers.
Life Message
"You can stand for life today, even if you have had an abortion. When you bring any sin into the light, Jesus disarms the enemy. The devil can no longer hold that sin over you. Christ is your righteousness, and you stand in Him. God's Word declares it to be so." Rev. Lyndon Korhonen, president of the Association of Free Lutheran Congregations – A Life Quote from Lutherans For Life • www.lutheransforlife.org (For those who have made an abortion decision, there is a Word of Hope, Lutherans For Life's post-abortion healing ministry. Call 888.217.8679 or email info@word-of-hope.org.) - A Life Quote from Lutherans For Life
www.lutheransforlife.org
What About Life
Lutheran Resources
What About Marriage