Worship
Sunday Service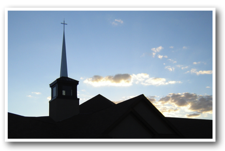 -
9:00am
Education Hour
- 10:15am
Directions

YouTube Streaming Channel - Divine Services
Readings for:
September 19, 2021

16th Sunday after Trinity
First Reading

1 Kings 17:17-24
Second Reading
Ephesians 3:13-21
Gospel Reading
Luke 7:11-17
Liturgical Color
Green
Lectionary Summaries
lutherancalendar.org
Rev Vance and Linda Becker - Serving the Lord in Kenya
Stewardship
Ephesians 3:14-15 – "For this reason I bow my knees before the Father, from whom every family in heaven and on earth is named." We don't call our heavenly Father by that name by analogy to our earthly fathers. It's the other way around – God sets the pattern and image for earthly fathers to follow. God is the real and true Father. He is kind, loving, strong, faithful, generous, righteous, and self-sacrificing. Knowing this Father is the basis for growing into His image, which is the goal of our sanctification.
Life Message
"God has put us in our roles as life-affirming Lutherans in this place at this time. We must continue despite the world's resistance. We must lean on God because He will support us. We must remember He has the words of eternal life!" Virginia Flo, Regional Director of Minnesota and National Conference Director, Lutherans For Life - A Life Quote from Lutherans For Life
www.lutheransforlife.org
What About Life
Lutheran Resources
What About Marriage