Worship
Sunday Service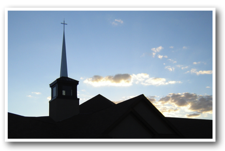 9:00am
Education Hour
10:15am
Directions
Readings for:
February 10, 2019

Fifth Sunday after the Epiphany
First Reading

Isaiah 6:1-8
Second Reading
1 Corinthians 14:12b-20
Gospel Reading
Luke 5:1-11
Liturgical Color
Green
Lectionary Summaries
lutherancalendar.org
Stewardship
Luke 5:5 – "And Simon answered, 'Master, we toiled all night and took nothing! But at your word I will let down the nets.' " Peter's words show both exasperation and trust. He's tired. He tried his best and failed. But he is still ready to trust the Lord's word – and act on it. Our stewardship is also a matter of trusting the Lord's word … and acting on it.
Life Message
[T]here's more … more to life than sensual pleasures, more to love than the shriveled-up version that has captivated our Western imaginations. So today, ask yourself, 'How am I responding to so great an expression of love as what God has shown us?' Valentinus's response was to give up his own life. For us, too, a kind of 'death' is required—a death to self, a death to the desires that our culture treats as ultimate. Now of course, guys, none of this lets you off the hook with your wives. So don't forget the flowers." John Stonestreet with Roberto Rivera, www.breakpoint.org ––- A Life Quote from Lutherans For Life
www.lutheransforlife.org
What About Life
Lutheran Resources
What About Marriage