Worship
Sunday Service
9:00am
Education Hour
10:15am
Directions
---
News
What About Marriage
What About Life

---
Lutheran Resources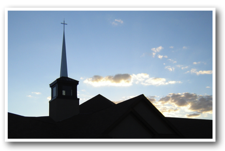 Readings for:

July 27, 2014
7th Sunday After Pentecost

First Reading

Deuteronomy 7:6-9
Second Reading
Romans 8:28-39
Gospel

Matthew 13:44-52
Liturgical Color
Green

Lectionary Summaries
Stewardship
Matthew 13:45-46 "Again, the kingdom of heaven is like a merchant in search of fine pearls, who, on finding one pearl of great value, went and sold all that he had and bought it." Indeed, Jesus redeemed us, purchased us back from sin and death, with all that He had. We belong to Him now. And this is foundation for our own generosity: imitating the outsized generosity of Jesus.
Life Message
"Yes, fathers today need godly models, but more than that, we need forgiveness. Thankfully, God has provided us with both." Ryan C. MacPherson, associate professor of history at Bethany Lutheran College, Mankato, Minnesota – A "Life Quote" from Lutherans For Life –
www.lutheransforlife.org
Sunday School
Classes begin in September
---