Worship
Sunday Service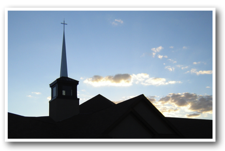 9:00am
Education Hour
10:15am
Directions

YouTube Streaming Channel - Divine Services

Coronavirus resources
Readings for:
June 20 2021

Third Sunday after Trinity
First Reading

Micah 7:18-20
Second Reading
1 Peter 5:6-11
Gospel Reading
Luke 15:11-32
Liturgical Color
Green
Lectionary Summaries
lutherancalendar.org
Rev Vance and Linda Becker - Serving the Lord in Kenya
Stewardship
Luke 15:5 – "And when he has found it, he lays it on his shoulders, rejoicing." The Lord Jesus came to seek and save what was lost. He came to put us back in the family of the Father and restore us to the kingdom of God. We are now new creatures in Christ Jesus. When we were claimed by the Holy Spirit in Baptism, we receive new desires, new priorities, and a new zeal for the things of God. We have been found. Let our lives reflect this fact!
Life Message
"The dad who keeps his eyes focused on Christ, prays for his children and expresses his unconditional love for his kids, will, in the end, have been a good father and be blessed with adult children who will always be grateful for the dad God gave them." Abbot Tryphon - A Life Quote from Lutherans For Life
www.lutheransforlife.org
What About Life
Lutheran Resources
What About Marriage