Worship
Sunday Service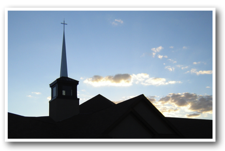 9:00am
Education Hour
10:15am
Directions

YouTube Streaming Channel - Divine Services

Coronavirus resources
Readings for:
January 17, 2020

Second Sunday after the Epiphany
First Reading

Exodus 33:12-23
Second Reading
Ephesians 5:22-33
Gospel Reading
John 2:1-11
Liturgical Color
White
Lectionary Summaries
lutherancalendar.org
Rev Vance and Linda Becker - Serving the Lord in Kenya
Stewardship
Matthew 3:14 – "John would have prevented him, saying, 'I need to be baptized by you, and do you come to me?' " John is right. What Jesus is doing makes no sense! But this is the upside down, outlandish grace of God. The innocent Jesus takes our sinner's place. This is the greatest act of giving the world has ever known or will know. The Father gives His Son to die in the place of sinners.
Life Message
"Abortion isn't something happening in another state or county or city. It is happening right in our backyards. And now we know many [who have had abortions] attend churches regularly and are sitting in our church pews looking for answers. May the Lord provide the answers needed to send a message of hope and forgiveness as well as proclaiming abortion to not be in God's will." Virginia J. Flo, Minnesota Regional Director & National Conference Director for Lutherans For Life– - A Life Quote from Lutherans For Life
www.lutheransforlife.org
What About Life
Lutheran Resources
What About Marriage