Worship
Sunday Service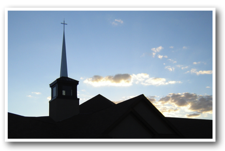 9:00am
Education Hour
10:15am
Directions
Readings for:
January 21, 2018

Third Sunday after the Epiphany -
Life Sunday
First Reading

Jonah 3:1-5
Second Reading
1 Corinthians 7:29-31
Gospel Reading
Mark 1:14-20
Liturgical Color
Green

Lectionary Summaries
lutherancalendar.org
Stewardship
Mark 1:14-15 – Jesus came into Galilee, proclaiming the gospel of God, and saying, "The time is fulfilled, and the kingdom of God is at hand; repent and believe in the gospel." To repent means to turn away from sins and our former way of thinking and turn toward belief in God and His Gospel of grace and mercy. The whole Christian life is one of repentance and faith – where is God calling you to repent today? How is He calling you to deeper faith?
Life Message
"Life issues didn't arise overnight. Their frequent connection to medical technology can make them seem like recent developments—and advances in understanding physiology and pharmaceuticals have made abortion and euthanasia more efficient and available of late. But these circumstances have been causing society's difficulties—and providing opportunities to proclaim the Gospel—since ancient times." Rev. Michael W. Salemink, executive director of Lutherans For Life - A Life Quote from Lutherans For Life
www.lutheransforlife.org
What About Life
Lutheran Resources
What About Marriage