Worship
Sunday Service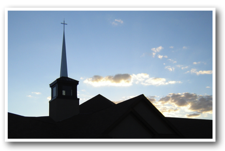 9:00am
Education Hour
10:15am
Directions
Readings for:
November 18, 2018

26th Sunday After Pentecost
First Reading

Daniel 12:1-3
Second Reading
Hebrews 10:11-25
Gospel Reading
Mark 13:1-13
Liturgical Color
Green
Lectionary Summaries
lutherancalendar.org
Stewardship
Heb. 10:14 – "For by a single offering he has perfected for all time those who are being sanctified." Our Lord Jesus has provided the one offering for sin. What we offer to the Lord is not a sacrifice for sin; we cannot buy our way into heaven with our money, works, or effort. Rather, what we give to the Lord's work in the Church is a thank offering, a sign of our dependency on God and all He has given us.
Life Message
""When we see those suffering from disease or disability … vulnerable, helpless, destined by many to assisted suicide or euthanasia—we are compelled to speak and defend and help because it is the Christ thing to do. For Christ reveals a God who knows about suffering not just because He's God, but because He suffered. We have a message of a God present in suffering, at work in suffering, and accomplishing His purpose in suffering." Rev. Dr. James I. Lamb, former executive director of Lutherans For Life –- A Life Quote from Lutherans For Life
www.lutheransforlife.org
What About Life
Lutheran Resources
What About Marriage