Worship
Sunday Service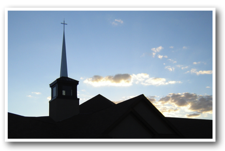 9:00am
Education Hour
10:15am
Directions
Readings for:
August 12, 2018

12th Sunday After Pentecost
First Reading

1 Kings 19:1-8
Second Reading
Ephesians 4:17-5:2
Gospel Reading
John 6:35-51
Liturgical Color
Green
Lectionary Summaries
lutherancalendar.org
Stewardship
Ephesians 4:28 – "Let the thief no longer steal, but rather let him labor, doing honest work with his own hands, so that he may have something to share with anyone in need." God gives us honest work to do so that we can be a blessing to others. That's how so many of God's blessings go: He gives to us so that we in turn can be a blessing. He graciously calls us into the midst of His own work in the world.
Life Message
"When the end of life is near, may we be willing to speak up for those who are the most vulnerable here as well. States across this nation are considering legalizing assisted suicide. We have a voice. We need to use it! Do not let the voice of the evil one be the most vocal. Be voices For Life!" Virginia Flo, Lutherans For Life Regional Director of Minnesota - A Life Quote from Lutherans For Life
www.lutheransforlife.org
What About Life
Lutheran Resources
What About Marriage