Worship
Sunday Service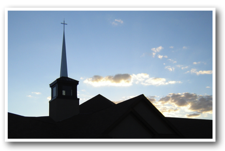 9:00am
Education Hour
10:15am
Directions
Readings for:
July 28, 2019

7th Sunday after Pentecost
First Reading

Genesis 18
17-19
20-33
Second Reading
Colossians 2:6-15
16-19
Gospel Reading
Luke 11:1-13
Liturgical Color
Green
Lectionary Summaries
lutherancalendar.org
Stewardship
Luke 11:11 – "What father among you, if his son asks for a fish, will instead of a fish give him a serpent?" A generous, giving spirit comes from knowing that you have a generous, giving Father. He will care for our needs. We are therefore free to reflect His generosity in our lives. We can be generous in raising our children, supporting the Church, and serving our neighbor in the community. In these three areas – home, Church, and society – the Lord has called us to show His grace and generosity to those around us.
Life Message
"May we always think of God's created children—however they arrive in this world and wherever we find them in the age of this life—as full of value and purpose as God declares us to be. For 'Behold, children are a heritage from the Lord, the fruit of the womb a reward.'" Rev. Perry Hart, guest speaker on "The Lutheran Hour"- A Life Quote from Lutherans For Life
www.lutheransforlife.org
What About Life
Lutheran Resources
What About Marriage