Worship
Sunday Service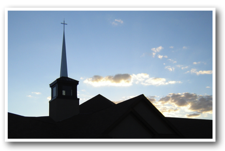 9:00am
Education Hour
10:15am
Directions
Readings for:
December 2, 2018

First Sunday in Advent
First Reading

Jeremiah 33:14-16
Second Reading
1 Thessalonians 3:9-13
Gospel Reading
Luke 19:28-40
Liturgical Color
Blue
Advent Worship
December 5 @ 7pm
December 12 @ 7pm
December 16 @ 9am - Sunday School Christmas Program
December 19 @ 7pm - Choral Service (Day School Choir)
Lectionary Summaries
lutherancalendar.org
Stewardship
Luke 19:31 – "If anyone asks you, 'Why are you untying it?' you shall say this: 'The Lord has need of it.' " Consider the faithfulness of that man who owned the donkey and colt. All he needed to hear was, "The Lord has need of it," and he willingly gave. The Lord has given each of us various callings in life – in our homes, in the Church, and in our communities. In each calling we have good work to do, and that comes from the Lord's hand. The Lord has need of us in each calling. How is He calling you to generous giving in each of your vocations?
Life Message
"Advent is about Return—the Lord's Second Coming, our return to Him, which is another way of saying 'repentance.' Repentance requires memory, for return requires memory. The Prodigal did some mental research and remembered the facts about his father's house from his personal history. Informed by a paternal history, he struck a new course, which was to return. And the Homecoming was sweet, like the marriage supper in paradise, when all history will be fulfilled, and the guests live happily ever after. Advent reminds us, based on history that we know, that He is coming, which should remind us, Repent!" James M. Kushiner, The Fellowship of St. James –- A Life Quote from Lutherans For Life
www.lutheransforlife.org
What About Life
Lutheran Resources
What About Marriage