Worship
Sunday Service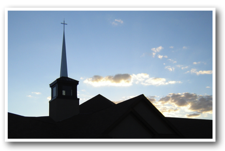 9:00am
Education Hour
10:15am
Directions
Readings for:
March 24, 2019

Third Sunday in Lent
First Reading

Ezekiel 33:7-20
Second Reading
1 Corinthians 10:1-13
Gospel Reading
Luke 13:1-9
Liturgical Color
Purple
Lectionary Summaries
lutherancalendar.org
Lent Worship
Lent Devotions
The sermon series theme is "The Ministry of the Messiah." Events in the passion history show how Jesus served as our prophet, priest and king. Topics include:
Wed, Mar. 6: Predicting Prophet - 7pm
Wed, Mar. 13: Praying Priest- 7pm
Wed, Mar. 20: Teaching Prophet - 7pm
Wed, Mar. 27*: Defending King- 7pm
Wed, Apr. 3: Leading King- 7pm
Wed, Apr. 10: Holy Priest- 7pm
Thurs, Apr. 18: Forgiving Priest- 7pm (Maundy Thursday)
Friday Apr. 19: Sacrificing Priest - 7pm (Good Friday)
Sunday Apr. 21: Victorious Christ (Easter Sunday) - 6:30am, 9am
Stewardship
Luke 13:3 – "No, I tell you; but unless you repent, you will all likewise perish." The season of Lent is all about repentance – turning back to the Lord, away from our sins, in faith. We know that it is only in the Lord that we can find salvation. So we do well in this season of repentance to examine ourselves, asking questions like, "What is trying to keep me away from Jesus?" "What is a temptation I face?" "What is a sin I need to repent of and leave behind?" Then we turn to the Lord for the strength to leave these sins behind, and we pray for the courage to follow Him in faith and faithful living.
Life Message
The Virgin Mary's womb became the dwelling place of the Second Person of the Holy Trinity, the Word by whom all things were made. Within the first month, the heart of the Logos in human flesh was beating, like ours, with electrical impulses, pumping blood through His body, blood He would later shed for our sins. But the full miracle of the Incarnation was not just in seeing the Man in the flesh but much more. In Mary's Son we saw with our eyes real things that are only visible by their effects: divine mercy, love, compassion, faith, meekness, and justice." James M. Kushiner, The Fellowship of St. James - A Life Quote from Lutherans For Life
www.lutheransforlife.org
What About Life
Lutheran Resources
What About Marriage