Worship
Sunday Service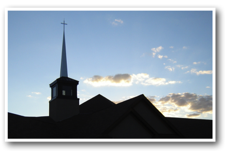 -
9:00am
Education Hour
- 10:15am
Directions

YouTube Streaming Channel - Divine Services
Readings for:
December 4, 2022

Second Sunday in Advent
First Reading

Malachi 4:1-6
Second Reading
Romans 15:4-13
Gospel Reading
Luke 21:25-36
Liturgical Color
Blue
Upcoming Events
Advent Mid Week Wednesday Service - November 30, December 7, 6:30pm
CCA Choral Service - December 14, 6:30pm
Christmas Eve Service - December 24, 6:30pm
Christmas Day Service - December 25, 9am
Rev Vance and Linda Becker - Serving the Lord in Kenya
Stewardship
Romans 15:5 – "May the God of endurance and encouragement grant you to live in such harmony with one another, in accord with Christ Jesus." All of our good works are indeed granted to us from our heavenly Father. We live in complete dependence upon His grace and mercy. What do we have that we have not received as a gift from His hand? And knowing that, how can we not be thankful?
Life Message
"Christmas is also a time to contemplate the gift of mortal LIFE through the miracle of birth. Christmas is the gift of LOVE that moms and dads shower on their children by saying yes to life—sometimes under very difficult circumstances. Regardless of the challenges, God has a perfect plan for each life that He brings into the world, and His will for them is to out-sparkle and out-shine any ornament." Bradley Mattes, president of Life Issues Institute - A Life Quote from Lutherans For Life
www.lutheransforlife.org
What About Life