Worship
Sunday Service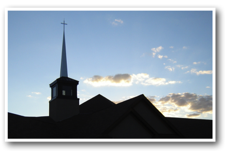 -
9:00am
Education Hour
- 10:15am
Directions

YouTube Streaming Channel - Divine Services
Readings for:
August 7, 2022

8th Sunday after Trinity
First Reading

Jeremiah 23:16-29
Second Reading
Romans 8:12-17
Gospel Reading
Matthew 7:15-23
Liturgical Color
Green
Upcoming Events
Rev Vance and Linda Becker - Serving the Lord in Kenya
Stewardship
Matthew 7:17 – "So, every healthy tree bears good fruit." As fruit follows from a good tree, so our good works flow from the cleansing the Lord has given us in Holy Baptism. In Baptism we have a new identity – we are the "new man in Christ" as St. Paul says. Of course, on this side of glory we still have the world, the devil, and the flesh to wrestle with. That means that our growth in sanctification is a struggle. So if it's sometimes a struggle for you to be generous – don't give up! Keep fighting the good fight of faith, trusting in your Lord and His provision.
Life Message
"God's Son began His life weak and helpless, laid in a feeding trough. He began His ministry weak and tempted, vulnerable in the desert. In a weakened state from the scourging, Jesus died on the cross, making you right with God, filling you with His strength. And when God supplies your strength, you are strong, indeed." Marie MacPherson, author - A Life Quote from Lutherans For Life
www.lutheransforlife.org
What About Life