Worship
Sunday Service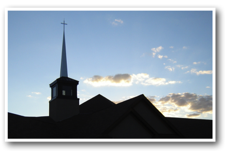 -
9:00am
Education Hour
- 10:15am
Directions

YouTube Streaming Channel - Divine Services
Readings for:
May 15, 2022

Fifth Sunday of Easter - Cantate
First Reading

Isaiah 12:1-6
Second Reading
James 1:16-21
Gospel Reading
John 16:5-15
Liturgical Color
White
Upcoming Events
Rev Vance and Linda Becker - Serving the Lord in Kenya
Stewardship
James 1:17 – "Every good gift and every perfect gift is from above, coming down from the Father of lights with whom there is no variation or shadow due to change." The thought James captures here is repeated over and over again in the Bible. Everything good we have is from God. He loves to give. He loves to bless. He loves to show us generosity time and again. And He desires that we grow into His image and reflect His love. That is why God wants us to give to the ministry of His Church. God can do anything He wants to without our help. But He commands us to give so that we will grow in our imitation of His own generosity.
Life Message
"Christians are called to proclaim the truth, and that truth is clear: All life is valuable. Each member of the human race is vital. All lives are indispensable because of Christ." Michelle Bauman, director of Y4Life- A Life Quote from Lutherans For Life
www.lutheransforlife.org
What About Life