Worship
Sunday Service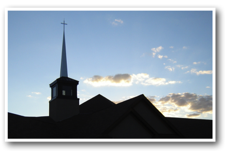 -
9:00am
Education Hour
- 10:15am
Directions

YouTube Streaming Channel - Divine Services
Readings for:
February 5, 2023

Septuagesima Sunday
First Reading

Exodus 17:1-7
Second Reading
1 Corinthians 9:24-10:5
Gospel Reading
Matthew 20:1-16
Liturgical Color
Green
Upcoming Events
Rev Vance and Linda Becker - Serving the Lord in Kenya
Stewardship
Matthew 20:9 – "And when those hired about the eleventh hour came, each of them received a denarius." Behold the generosity of God! He gives out of His grace, not what we deserve to receive. Living a godly life means living in imitation of God — and surely one of the foundations of God's being is His generosity.
Life Message
"How sad as we hear of the overturning of Roe vs. Wade by the Supreme Court that so many are acting like this is the worst thing that could happen in our world. Stop and think of what they are arguing about. They want the right to kill a baby in their womb. They want the right to do what they want with their body. It is such a selfish, sinful, and demented way of thinking. Yet, as you hear the arguments and as your kids go off to college, you often feel like you as a Christian are such an uncaring person. My friends, we are all sinners. Imagine what Jesus must think of this. He loves every soul!" Pastor Darren Green, St. John Evangelical Lutheran Church, Redwood Falls, Minnesota (6-26-22)- A Life Quote from Lutherans For Life
www.lutheransforlife.org
What About Life